Estethica Medical Group Turkey aims the 'healthy beauty' in boob job and delivers the aesthetic beauty you dream for the best prices.
What is a Boob Job?
Boob job is the operation during which medical conditions such as sagging, small or large breast structure are eliminated depending on the physical characteristics of the patietnts depending on their appearence and genetic reasons. Since the beginning of human history, the desire to look beautiful with full breasts has been at the forefront. In the 1700s, materials such as animal cartilage, paraffin, oil glands were studied in order to respond to this request. However, the results were unsuccessful because all of the preferred methods were not health-unthreatening and were not composed by natural ingredients. By 1962 Timmie Jean Lindsey got her first breast surgery with Dr. Thomas Cronin, proving that having permanent and natural breasts is no longer a dream. When it comes to Turkey, Halit Ziya Onuralp realized the aesthetic operation for the first time and laid the foundation for today's healthy plastic surgeries.
Since the beginning of the 2000s, called the 'Millennium Age', a great momentum has been recorded in the fields of art, science, health and especially aesthetics with the breakthroughs in technological developments. The variety of operations performed in the field of aesthetics has increased and it has been ensured that personal approaches for more natural and aesthetic state are a main demand. In boob job, which is one of the types of aesthetic operations performed, sagging breasts are removed and breast lift is performed, breast enlargement for people with small breasts, breast reduction aesthetics for breasts that look larger than they should be, depending on physical characteristics. Thus, the person is provided with a healthy and desired aesthetic appearance.
How to get a Boob Job?
First, during the doctor's control, the person's demands are lited and it is decided which type of operation should be performed. Then, the type of implants is determined. In order to decide whether the person is suitable for surgery in terms of a general health condition blood and anesthesia tests are performed. If the patient is suitable for the operation, the chosen implant is inserted in the breast enlargement operation under general anesthesia. Finally, the breast is wrapped in a medical bra after fat transfer breast augmentation Turkey Istanbul or other operations in Istanbul, Turkey. Thus, the completion of the boob job surgery is ensured.
The type of implants used for boob job operation varies according to the shape of the breast. These; include:
• Round Prosthesis
• Anatomical (Drop Size) Prosthesis
Round Prosthesis Type
The round prosthesis type, whose middle part resembles a hemisphere, makes the breast area look fuller than its original size.
Drop (Anatomical) Prosthesis Type
The drop (anatomical) prosthesis type used in boob job, resembling a raindrop, has a thin upper part and a wide lower part. After being added to the chest with surgery, the lower part of the chest gains a voluminous appearance.
What is a Breast Reduction Surgery?
The breast reduction surgery performed when the breast is larger than it should be due to genetic, traumatic or developmental reasons. Breast reduction, also known as reductional mammoplasty, is required because large breasts cause neck, shoulder pain, shortness of breath, posture disorder or back pain. It is ensured that the excess fat in the breast tissue is removed in order to increase the quality of life of the person and to achieve a lighter and aesthetic appearance. In this way, when the person looks at himself in the mirror it helps him achieve the physical features he aims.
During breast reduction surgery, a single line incision is made in a vertical line of 5 cm or 6 cm, from the middle part of the breast to the bottom. If tissue and skin exceeding 1000 grams are to be removed, a T-shaped incision is made around the areola, vertically through the breast and horizontally at the bottom. The T-shaped incision made coincides with the lower crease of the chest. After the excess breast tissue is removed, the nipple is redesigned proportionally and the breasts are provided with a new appearance. In this way, the person regains his health and has an aesthetic appearance.
What is Breast Augmentation Surgery?
The type of operation performed to restore volume to breasts that are not proportional to aging, sudden weight, postpartum deformations and body type is called breast augmentation Turkey Istanbul. It is preferred because the person's physical characteristics, age, height and weight do not grow due to genetic, developmental or traumatic reasons.
How to get Breast Augmentation?
It is the procedure performed by placing round type or drop type silicone implant inside the breast. Implant selection is made taking into account the age, physical characteristics and will of the person. In breast augmentation Turkey Istanbul, an incision is made around the nipple, under the breast or starting from the armpit, and the prosthesis type is placed. The doctor decides which of the three different incision techniques will be preferred, taking into account the patient's expectations. This procedure is usually decided with the patient before the surgery. Fat transfer breast augmentation Turkey Istanbul takes about 2 hours under general anesthesia.
Brest Lift Surgery
Breast lift operation, which is the most preferred among boob job operations and performed in combination with fat transfer breast augmentation; is the operation to remove the sagging of the breast due to physical deformations, sudden weight loss, increase in the volume and elasticity of the breast tissue, hormonal disorders, pregnancy or postpartum breastfeeding.
In the breast lift operation, a vertical incision is made around the breast crease and around the nipple and the prosthesis under the breast is shaped and the lifting operation is performed. Breast lift is performed together with breast reduction and breast enlargement operations, as it is an operation to remove sagging in the breast. In this way, the desired image is formed on the chest and healthier and upright breasts are obtained.
Boob Job Before and After
Consumption of herbal teas such as green tea should be stopped before breast augmentation surgery.

The use of products that will affect anesthesia, such as alcohol and cigarettes, should be suspended.

Comfortable clothes should be brought to the hospital.

Boob job before and after, substances that will cause edema and affect healing should be avoided.

After breast enlargement surgery, the first doctor's examination is performed in the 1st week, then on the 10th day and then 1 month later.

Bras similar to underwire sports bras should be used for 6 weeks after the surgery.

Light activities can be performed without pushing the limit.

As of the 3rd month, while 80% of the edema decreases after the operation, the desired image begins slowly to show itself.

By performing a massage for 3 months, edema in the lymph channels is ensured to pass.

Especially in the first 6 weeks after the surgery the person should protect himself from trauma.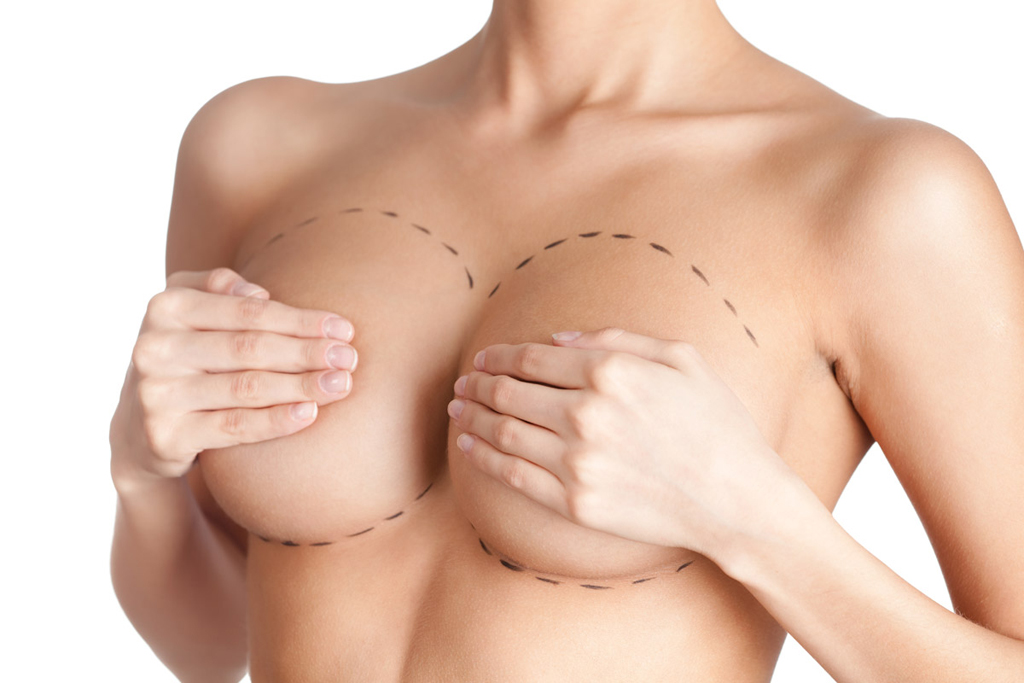 How Painful is a Boob Job?
Since breast operations are performed under general anesthesia, pain or ache is not felt during the operation. The pain felt after the surgery is not severe. People with a high pain threshold usually do not have a feeling of pain.
What Age can You get a Boob Job?
In order to perform the boob job operation, the age of puberty must be passed and physical development must be completed. For this, the minimum age range should be 18 -20.
What to Wear After Breast Surgery?
After boob job surgery, supoortive underwire bras similar to sports bras should be preferred. Turtleneck sweaters and very warm clothes should not be avoided. On the contrary, clothes that do not require much movement while dressing, that are usually buttoned in the front, open neck, and comfortable to wear should be chosen.
How to Sleep After Breast Augmentation Surgery?
After boob job, tenderness occurs in the breasts until full recovery is achieved. In order to spend this sensitive period in the most comfortable way, attention should be paid to the lying position. Care should be taken not to be face down while lying for at least 6 months. Otherwise, infections in the breasts, heaviness, and failure of the stitches to heal may be encountered.
How Long Does It Take Recovery From Boob Job?
After boob job, the person starts to feel better after 10 days. In 3 months, most of the edema in the body disappears. In order to achieve full recovery, the person should consider the doctor's recommendations and use the recommended creams regularly. After 6 months, the stitches show very little. It is not visible because it is under the breast. At the end of the first year, all the pain disappears and the suture marks lose their clarity.
Where can I get a Boob Job?
When choosing where to perform the breast aesthetics attention should be paid to the success rate of the center for aesthetic operations, whether the center is hygienic and most importantly, whether the doctor who will perform the surgery is experienced. In the light of technological developments such as estethica, it should be checked whether it pays attention to healthy beauty with years of experience.
Boob Job in Istanbul
Health centers that always make a difference, have experienced staff, care about patient health and listen to the patient needs should be preferred. Accordingly, boob job Turkey cost is vary. Boob Job, breast augmentation Turkey Istanbul estethica, which has made great changes in Istanbul, aims to be accessible at all times with its Bakırköy, Levent, Ataşehir and Nişantaşı branches. It continues today, as it has for many years, by responding to patient health and demands in the aim of putting a smile to your face.
Boob Job Turkey Cost 2022
Boob job Turkey cost vary according to the operation to be performed. Prices also vary according to the institution preferred in breast lift, breast enlargement and breast reduction operations. You can call 905497498767 or contact us via Whatsapp to get more information about breast surgeries in Turkey and boob job Turkey package cost as well as to make an appointment.
1- 3 hours

Operation Length

General Anesthesia

Anesthesia

3-7 days

Sensitivity Process

Should be checked

Full Recovery

Continually

Persistence of Results
*For informational purposes only, please consult your doctor for diagnosis and treatment.
---
Before and After
Before and After of our patients
Breast Aesthetic
Breast Augmentation
Boob Job
Boob Job
Boob Job
Breast Augmentation
Breast Augmentation
Prices and Packages
Quality Service, Reasonable Price
Meet with Dr.

est

ethica
You can consult any subject you wonder about healthy beauty.
Patient Reviews
The long-term satisfaction of our patients is our top priority.
Nicole F.
Nose Job (Rhinoplasty)
I had rhinoplasty at Estethica. I am happy that I chose this institution. Starting from the reception at the hospital, his warm and professional approach made me feel like I was in the right place. I would like to thank my doctor and my advisors in the Department of Plastic Surgery. I am so happy.
Jully U.
Nose Job (Rhinoplasty)
I asked my doctor for natural nose, he gave more. Although only 3 months have passed, a perfect nose has emerged. Thank you here too.
Julia E.
Nose Job (Rhinoplasty)
I had rhinoplasty 2 weeks ago and I was very satisfied. I would like to thank my doctor and counselor who took care of me. She was very nice and engaged. Thank you for your interest.
Anna R.
Nose Job (Rhinoplasty)
I had nose surgery here. I have a curved little nose just the way I want it. I had a very comfortable night. The floor nurses were very caring. The departmental consultant is a genuinely caring person who follows his job closely. I want to thank everyone who came back to me with every call, motivated me and helped me in this process...
Rosa P.
Nose Job (Rhinoplasty)
I had a nose surgery here and we went through a very simple process together. We are very pleased with the interest and concern shown by the hospital, I would like to thank my doctor and plastic surgeon.
Beatrix K.
Nose Job (Rhinoplasty)
I would like to thank my doctor who successfully performed my rhinoplasty surgery at Estethica Hospital and the specialist of the department for their interest and support throughout my procedure, and wish them success in their duties.
Robert Q.
Nose Job (Rhinoplasty)
First of all, I would like to thank my doctor for this perfect nose that fits my facial features. The nurses at the hospital and everyone at the reception were very friendly and nice people. A multidisciplinary review was performed on the day of surgery. I think everyone is doing their job with love and in the best way.
Brian X.
Nose Job (Rhinoplasty)
I had rhinoplasty at Estethica. I didn't think I would have such a quiet day. Everyone from the nurses to the ground attendants was very interested and confident. They were very interested before and after the surgery, especially the plastic surgeons, with their smiling faces and sweet tongues, all my fears were removed. I calmly accepted the operation with interest and concern. The doctor's smiling face and sweet language erased all my fears. I want to thank everyone, from the nurse to the housekeeper, to the doctor, to the head of the department. A hospital where you can go without fear...
Kenneth A.
Nose Job (Rhinoplasty)
I had rhinoplasty with my sister and I was very satisfied. The doctor and all the other staff were very interested. They were very friendly and helpful. Thank you all.
Jake I.
Nose Job (Rhinoplasty)
Definitely a clinic and team that deserves 5 stars or more. First of all, I would like to start with the smiling doctors. It is very motivating when you are greeted with a smiling face when you enter. I made an appointment with Estethica on someone's recommendation. I went to many places for rhinoplasty, but the energy of this hospital was better. The nurses were very attentive on the day of surgery. I'm happy. I'm on day 6 and feeling great. Thanks Estethica family
Frank S.
Penis Enlargement Surgery
I was incredibly satisfied. All employees are very hospitable, high energy, professional, I definitely recommend. I will definitely come again, thank you very much to the estethica family.
Alex N.
Penis Enlargement Surgery
I would like to thank my doctor for removing all my worries about laser and making me feel incredibly comfortable. I would also like to thank the consultant lady who accompanied me for her incredible energy and meticulousness to her work. I would recommend it to everyone.
Jonathan F.
Penis Enlargement Surgery
I went with the recommendation of a friend and I was very satisfied. An institution that provides quality, clean service. Employees serve with a smile. Prices are also good. I advise.
Robert C.
Penis Enlargement Surgery
I was very satisfied with my surgery. My doctor patiently and sincerely answered all my questions both during the decision-making phase and afterwards. I had a painless and painless process. I would like to thank my doctor and nurse who helped me a lot with their interest and smile.
Michael A.
Penis Enlargement Surgery
During the operation, my doctor was very caring, sweet and expert in his job. I was very satisfied with my consultants and my doctor. Thank you all.
Faysal
Liposuction
I feel totally great about my liposuction treatment. After the consultation appointment and recognizing how professional and personable the staff was, I knew that this was the right place for me.. When I know I look good, I tend to be more assertive than before. Estethica gave me that self-esteem back again. End of story.
Nathalie
Breast Aesthetics
I was extremely satisfied with my experience because I felt that the staff went beyond my expectations to ensure that I had a wonderful surgical procedure. I knew that they had the medical credentials or I would not have chosen them. It was the attention to even the smallest details that set them above the rest. I can only say positive things about my experience with Estethica and can truly recommend them.
Valerie
Rhinoplasty
To be honest, I was very scared for my rhinoplasty operation. It was a very diffuclt decision for me to make. After getting in contact with the great team of Estethica, I was informed about anything and everything, therefore I felt extremely relieved and decided to visit Istanbul to get my operation done. I must say I'm very happy with how my nose looks. Estethica is magnificent in all aspects, team is very professional and I had a great deal of attention from when first stepped foot in Istanbul till I flew back home. I want to thank everyone who helped me along the way.
Fill in the Form
We call you immediately