It is the whole of the applications in which both dental health and smile design are made by dental aesthetic specialists in line with personal needs and wishes. Smile design, also known as Hollywood smile, takes place in many stages according to the needs of the person.
Smile Aesthetics Treatment Methods
Our face and smile are among the most important factors that determine how we appear with a Hollywood smile. When it comes to the concepts of "beauty" and "aesthetics," both men and women associate them primarily with the face and smile, which are highly noticeable. Lips, teeth, gums, eyes, nose, cheeks, jaw, and all other details of our face shape our expression and influence the impression we leave on people.
The main focal points of the Hollywood smile, applied by expert doctors in the field, are as follows:
• The position, shape, color, and structural condition of teeth and gums for a Hollywood smile (tooth alignment, color, length, shape, relationships between teeth, gaps between them, amount of gum visibility, and missing teeth)
• The ratio of facial length to facial width
• The ratio of the distance between the lips and eyebrows to nose length
• The ratio of facial length to the distance between chin and eyebrows
• The ratio of mouth width to nose width
• The ratio of nose width to the distance between nostrils
• The ratio of the distance between pupils to the distance between eyebrows
• Shape irregularities and deformations of facial features.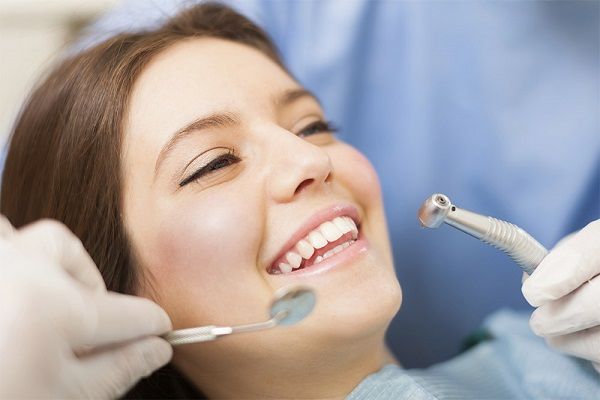 Methods for Hollywood Smile
1- Porcelain Veneers in Smile Design
One of the most crucial aspects of dental aesthetics is having healthy-looking and functional teeth. Porcelain veneer treatment involves enhancing the color and shape of teeth using high-quality porcelain material. During porcelain veneer procedures, the area underneath the veneer is gently shaped. Subsequently, dental impressions are taken, capturing the individual's tooth shape. The custom veneer shells, which have been tailored to fit the teeth, are bonded onto the prepared teeth using a specialized adhesive. Porcelain veneers, a long-standing choice in smile design, provide an aesthetically pleasing appearance without adding bulk to the teeth.
2- Zirconium Smile Design
Zirconium, a durable and lustrous element obtained from porcelain or ceramic materials, is utilized in dental veneers. Zirconium dental veneers offer a non-oxidizing, resilient, natural-looking, and semi-translucent structure. Its white color not only contributes to a natural and aesthetic appearance but also makes zirconium smile design prices more accessible, bringing everyone closer to achieving a Hollywood smile aesthetic.
3- Laminate Veneers (Leaf Porcelain)
The term "laminate" originates from Latin, meaning "leaf," and "veneer" refers to a "covering." Laminate veneers, often referred to as leaf porcelain, help restore discolored, stained, or broken teeth, creating a naturally white appearance. This technique addresses color, shape, dental irregularities, gaps between teeth, cracked or chipped teeth, as well as crooked or misaligned teeth in dental aesthetics. Moreover, it can be applied to all teeth, including both front and back teeth lines.
4- Laser Teeth Whitening (Bleaching) in Smile Aesthetics
Laser teeth whitening, commonly known as "bleaching," is a method that involves removing stains or discoloration that has penetrated the enamel layer using a specialized whitening gel. In this procedure, the enamel and dentin layers are cleansed from subsequent discolorations without causing harm to the teeth and gums. A special light source is used to complete the smile aesthetics, resulting in a brighter smile.
5- Pink Aesthetics in Gum Treatment (Gummy Smile)
Pink aesthetics, also known as "gummy smile" treatment, is a smile design method that involves shaping the gum symmetrically, taking into account the size of the teeth and the smile line. In pink aesthetics, any gum issues are addressed using laser treatment to achieve a natural and aesthetic appearance.
6- Orthodontic Treatment (Braces) in Smile Design
Orthodontic treatment, including braces, is used to correct misaligned or overlapping teeth. Braces can be applied to either the inside or outside surface of the teeth. After a certain period of use, teeth become properly aligned, correcting misalignment and deformities, resulting in an aesthetically pleasing and healthy smile. This smile design approach helps achieve a Hollywood smile.
7- Dental Implants in Smile Aesthetics
Dental implantation involves placing titanium screws into the jawbone and covering them with porcelain materials to replace lost teeth. While tooth loss can lead to various health issues, it also results in an unattractive appearance. Dental implants not only address health concerns but also contribute to improved aesthetics.
Implants placed in the jawbone replace the lost tooth root. Implant treatment is a method that can be used for life, does not taste metal in the mouth, does not cause wear or breakage, and is a very common method in terms of smile aesthetics.
8- Dental Prosthesis Applications
Dental prosthesis applications are dental treatment procedures that provide more resilient teeth to replace lost ones, designed to be compatible with both bone and dental tissues. In dental prosthetics, these applications are categorized into two types: fixed and removable prostheses.
9- Root Canal and Filling Treatment in Smile Aesthetics
Root canal treatment, a method that ensures the health of teeth and their good appearance in smile aesthetics, involves removing the dental nerve, known as "pulp," from decayed or infected teeth, followed by cleaning the inside of the tooth. Filling treatment, on the other hand, is a procedure in which cracked, broken, decayed, or damaged teeth are restored with various materials to prevent further decay. The goal of both treatment methods is to restore dental health without losing teeth and complete their natural and beautiful appearance.
10- Dental Calculus Removal (Scaling and Root Planing)
Improper or incomplete cleaning of residue from food and beverages often leads to the formation of tartar and dental calculus on teeth. As a result, dental decay may occur, and even inflammation and tooth loss can follow. The first step towards maintaining dental health, a crucial component of smile aesthetics, is ensuring the well-being of teeth and gums. Removal of dental calculus leads to cleaner and more aesthetically pleasing teeth, contributing to an improved smile aesthetic.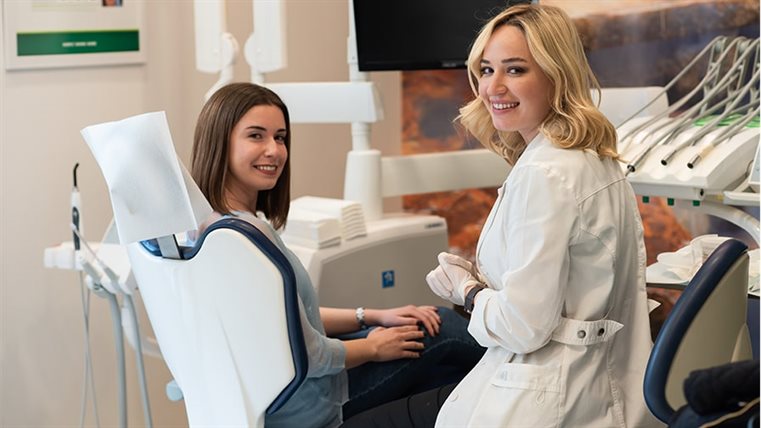 How to Make Hollywood Smile
• In smile design, the first step is to listen to the individual's aesthetic expectations and understand their needs.
• The chosen treatment method is meticulously planned based on the individual's specific conditions, thoroughly examining their oral and dental structure.
• Recognizing that oral and dental health takes precedence, any dental issues are identified.
• After identifying oral, dental, and gum problems, a digital design is created to ensure symmetry in the person's face, teeth, and smile aesthetics.
• If there are gum issues, pink aesthetic treatment is used to restore the gum appearance.
• In cases of fractures, decay, or tooth loss, procedures like dental veneers, prosthetic applications, and tooth lengthening are performed.
• If there are problems such as tooth discoloration or staining, laser teeth whitening procedures are initiated.
• To complete smile aesthetics in cases of overlapping, crooked, misshapen, or tilted teeth, orthodontic treatment with braces is used to achieve the desired smile appearance.
• In some cases, alongside dental design, additional methods such as lip fillers, lip contouring, buccal fat removal, and jawline enhancement may be utilized to enhance the overall esthetic results of the procedures.